High Pressure Cleaning and Washing
It is best to leave any pressure cleaning and washing to professionals like us because we know what is to be done, how it is to be done and how to go about it. That is why, it is best you conserve your time and energy and leave the driveway cleaning, washing and cleaning of your deck, patio, retaining walls, tennis courts to experts like us.
As we know how to go about our high pressure washing and cleaning, we are equipped with the right paraphernalia. Be it in the form of cleaning equipments, washers, sprayers, and cleaning products and at the end of a round of high pressure cleaning and washing anywhere in the exterior of your home or commercial space in Sydney, you will be more than happy that you hired us to take care of it for you.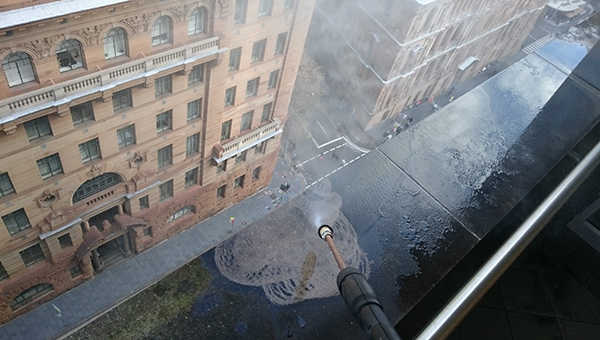 Summing up a couple benefits of our high pressure cleaning and washing include:
The high pressure cleaning and washing helps leave the exterior surfaces looking fresh and all new
We are environment conscious and our methodologies also reflect the same
Stains, grime, dirt, dust and mildew will be effectively removed by way of our high pressure cleaning service
We use the best and the latest in equipments
We have the experience and the knowhow
Our areas of operation include anywhere in the Sydney wide area. Our cleaners have gotten good on the job training and are experienced in carrying out any of our listed cleaning services. Our cleaning services are very result-oriented and yes all our employees have undergone police verifications and are fully insured and this is an added assurance.
Our target market includes business owners, residences, pensioners, budget conscious, high-end consumers, homeowners, commercial enterprises, government offices, retail spaces, offices, companies, hospitality sector, industries, and warehouses.